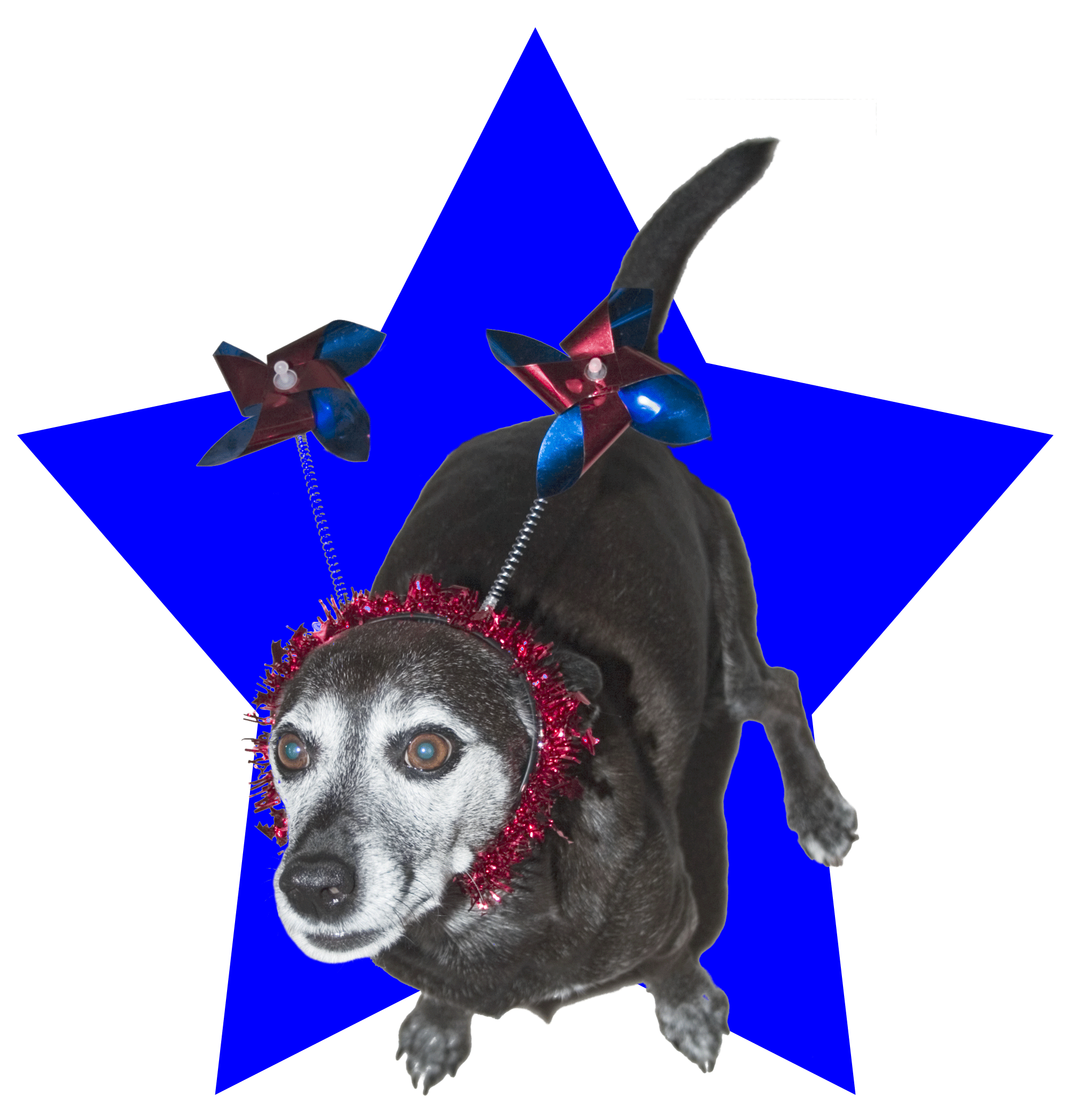 Happy Memorial Day everyone! And a big thank you to all of the people and dogs who have served our country! I for one, am grateful for all that you do!
Well, as promised, I'm including some pictures from my photo shoot back on May 24, 2005. What do you think? I was trying my best to look very patriotic. I suggested holding sparklers in my mouth, but the boss man said no. I guess you can't argue with the camera guy.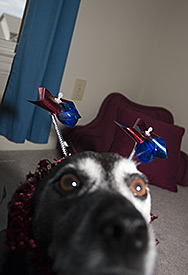 Today was a big day for me. I volunteered my time at the Lexington Humane Society's Mutt Strut. I was on injured reserve the last two days, so I was a little nervous that I wouldn't be able to participate this year. The weather was perfect and I wasn't at all too hot. Also, my friends Ben and Baxter were there along with their alpha dogs. I always get so excited to see them.
The walk itself was good. There were a couple of times that I got a little tired so the boss man carried me, but that worked out well too! There was this nice Chihuahua and his boss man that I met while I was being carried. He had some nice things to say. More importantly, he had cut up hot dogs in his pocket and he shared with me! Twice! He is my hero of the day! I hope that I get to see him everyday! Boss man, if you are reading this, you could learn from this guy! I LOVE hot dogs!
Well, I was going to write more today, but I am really tired. I'm really hoping to get some shredded beef burrito today. I've mentioned it to the boss ma'am twice already. Keep your dew claws crossed for me that I get some. Ooh, and maybe a blizzard for dessert!
Peace, out.
Little Bit