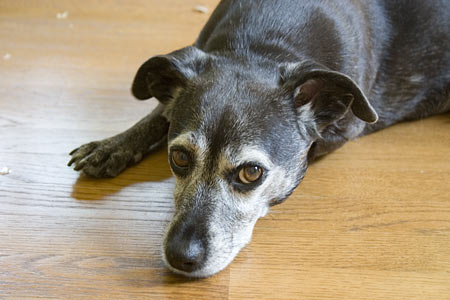 Sometimes when life can be difficult, it is easy to lay around and sulk. Sometimes that can turn into something darker and the more you think about it, the worse it gets.
When that happens, it is important to push those thoughts aside and focus on all of life's blessings. I've had some difficult times, true, but as I've said before, I am a lucky dog indeed.
Of course, it starts with my pack. I know that they love me very much and that they do all that they can to make my life happy. (Well, on second thought, they might be - okay, they are a little stingy with the good eats.) On the bad days, they are there to take care of me and comfort me. And of course, the good days are great. And of course there is my extended pack. All wonderful really.
Then there are all of my friends. As a distinguished dog of 68, I've made a number of good friends. If my life were a sundae, my alpha dogs would ice cream, Lyle would of course be the nuts (he he) and then my friends would be the whipped cream and cherry on top. They are so thoughtful and supportive.
Well, I know you are all wondering how things are going after my injection yesterday. I wish I could tell you that the bumps are completely gone and that the cancer was dead. The news is that while the largest bump might be smaller than it was yesterday morning, it still is quite large. There is still hope, as the vincristine takes up to 48 hours to do it's work and that is still about eighteen hours away as I type this. Still, I was hoping for an immediate and drastic change. My bosses are worried too.
The bottom line is that it is just too early to know for sure. Either way, I'll be getting another round of chemotherapy next Thursday. If my bump is gone, I'll be back on the weekly vincristine injections for 6 weeks, then the every other week and once a month. Well, if you have been following along you know the drill. If the evil cancer is still obvious, then I'll be taking that 85 mile trip to visit with Dr. Harris and I'll start on something new. No sense speculating now, we will know tomorrow and the appropriate appointment will be made.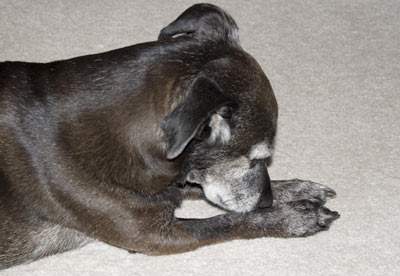 In the mean time, all that is left to do is hope and pray that my therapy will kill that nasty old cancer for good so that I can grow very, very old with my pack and all of my amazing friends. That, and snuggle with my pack. They seem to need a lot of Little Bit time these last few days...
Thanks again everyone for your love, support and prayers.