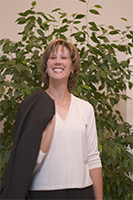 First off, just let me say--Happy Birthday Eve Boss Ma'am. You are great and I love you.
Second, I just wanted to give all of you Bit fans out there and update. I went to the see Dr. Hathorn last Friday and let me tell you, it couldn't have gone any better. I had my CBC rechecked (remember the white counts were a little high on the last one) and my nodes were palpated (think of it kind as purposeful petting). Well, my blood counts were completely back to normal and Dr. Hathorn didn't feel any bumps while petting me. So far, so good-right? The only bad news is that it turns out I now weigh 24.5 lbs. That is about a pound heaver than I started at the beginning of this mess. Unlike the other false alarm, I think I really am gaining weight. I blame the good folks at Cloud Star. Mmmm, Cloud Star treats. My new favorites. (Thanks again for the heads up on those biscuits Shelby!)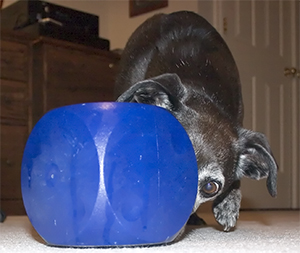 Speaking of Cloud Star treats, I got some in the mail the other day. Mmmm, tasty mail. Mmmm, biscuits.
Well, I don't like to toot my own horn... wait, scratch that. Well, I don't mind tooting my own horn. I am a very clever girl. A long, long time ago, my bosses bought me a Buster Cube. It is a lot of fun for me. They put treats into it and I roll it around and get the treats out. The best part of the whole thing is that I get to eat the treats as they fall out.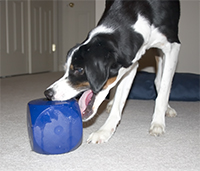 So I hadn't played with my Buster Cube in a long time, but when my new stash came from Cloud Star, the boss ma'am had this great idea to fill it.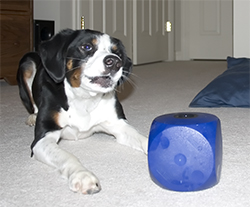 Unfortunately, they let Lyle have first crack at it. Now, he may be a good boy. He may be a fast boy. He may even be a cute boy. But he is not a clever boy. All he could think to do was lick the hole that the treats come out of, try biting the Buster Cube open and drool all over it. I could tell he was getting really frustrated. He even tried to use the magic password on it.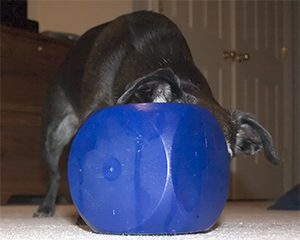 Finally, it was my turn. Well, while the boss man held Lyle back, I went to work and had some tasty snacks. I'm a little ashamed to say, but they tasted all the better because I knew I was getting something good that Lyle wasn't.
Unfortunately, Lyle is the jealous type. He eventually got kicked out of the room because he couldn't graciously watch me win the kibble.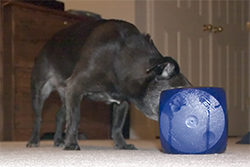 Well, all that is left to say is neener-neener, Mr. Lyle
I'll bark at you all tomorrow!
Little Bit